Refreshing swimming holidays in Zell am See-Kaprun
If you stay with in our house, you can enjoy - in addition to the free Fun+ programme - the bathing enjoyment in the HinkelsteinBad and the lake in Niedernsill for free - whenever you want!
Nature Lake in Niedernsill
The natural swimming lake in Niedernsill is situated in an idyllic spot and has a generous sunbathing area surrounding it. Our small water rats can have a wonderful time in the heated children paddling pool and have fun on the water slide, that ends in a shallow, seperate non-swimming area of the main lake. The lake, with a water surface area of 16.000 m² and a sunbathing area of 15.000 m² is situated in a very beautiful and quiet location. The water temperature in summer is about 23 °C.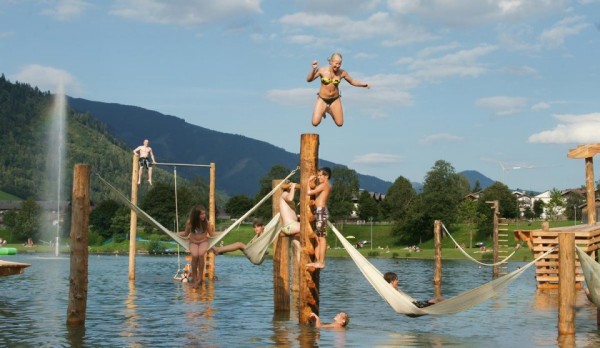 Next to the lake you can find the protected landscape part called "Luzialacke" and a cafe and restaurant.
Hinkelsteinbad - Piesendorf
The HinkelsteinBad was designated as one of the three best baths in the whole Salzburg county by the largest Austrian weekly magazine "News" . The bath is situated directly beside the FunPark, which itself was designated as one of the three best leisure facilites.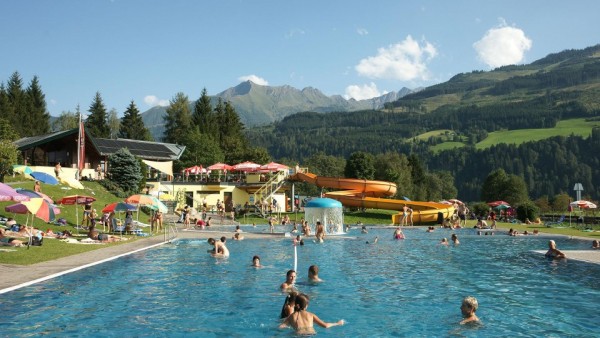 The HinkelsteinBad has a children's playground, a water slide, a sport area and paddling pool. Filled with 820.000 liters of solar heated spring water (NOW 24°C water temperature) and a buffet with panorama terrace overlooking the open Salzachtal Valley, this is a perfect location for a fun.
The gorgeously located Zell am See mountain lake (Zeller See) offers every kind of water recreation in the summer. The distance around the lake is 13km. You are able to sail, surf, water-ski, cycle on a pedal boat or go on a little electric boat. From the water you look out over the high mountain tops covered with eternal snow.
The indoor swimming pools in Zell am See as well as in Kaprun are less than a 10 minute drive.
Tauern Spa Kaprun
Haus Piesendorf is located nearby a huge wellness centre Tauern Spa with an indoor and outdoor waterworld, waterfalls and caves, indoor pool, glazed outdoor pool, panoramic saunas, Finnish sauna, herbal sauna, bio sauna, aroma steam bath, and spacious relaxation areas.
And there are also 17 rooms for pampering body and facial treatments such as beauty treatments, traditional massage, massage with herbs, wrap packages, and nourishing bath.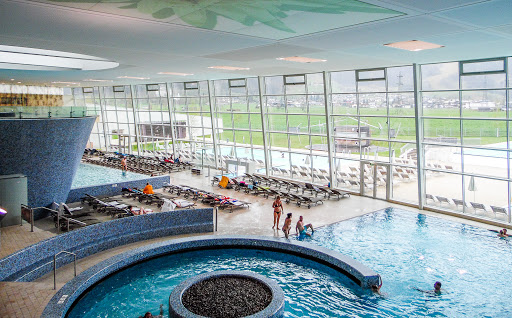 Haus Piesendorf is partner of Tauern Spa Kaprun. Discount cards are available in our accommodation.