Mountain hikes in Zell am See
Piesendorf is surrounded by beautiful nature, with numerous hiking trails, leading to higher parts of the mountains. You are in the middle of the largest nature park of the alps, National Park Hohe Tauern. There are a number of beautiful walking routes which start in the village. In the vicinity there are also many walking routes for experienced and less experienced hikers. Various mountain lifts in Zell am See and Kaprun are open, allowing you to hike down from the beautiful mountain peaks. You can go up the Maiskogel in Kaprun on foot and go down by lift or vice versa.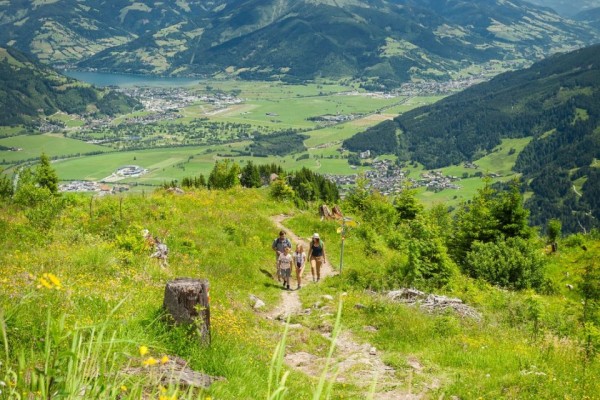 From mid-May to mid-September you can also walk with a guide on Tuesdays and Thursdays. With the special Fun+Card you can participate for 5 Euro per person incl. taxi transfer (normal price is 15 Euro per person). You must sign up for this walk with us or with the 'Tourismusverband' one day in advance.
Every Wednesday a Herbal Walk is organized for the entire family. During this walk herbs are collected and then used to make a herbal ointment or tincture yourself.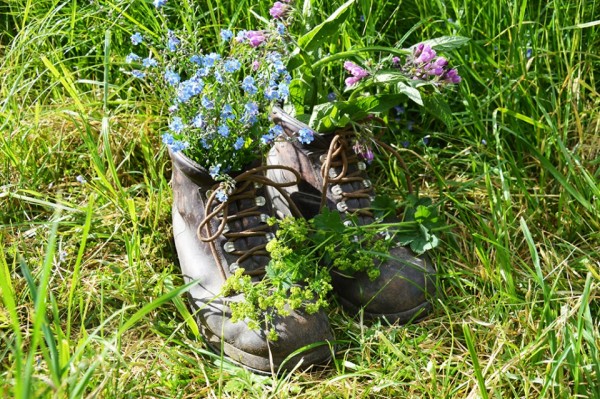 The Zell am See-Kaprun hiking region is home to "hikeable" challenges of all levels of difficulty and there are plenty of places to stop and eat along the way.
•Schmittenhöhe: Here hiking fun is topped off with works of art.
•Maiskogel: Pram-friendly trails await families with children.
•Hohe Tauern National Park: True natural beauty is waiting to be discovered.
Several cable cars are open too in order to allow you to walk down from the beautiful mountain tops.
Explorer Tour National Park Ranger Tour
On an exciting discovery tour through four climate zones from the village of Kaprun uphill to TOP OF SALZBURG at over 3,000 metres above sea level and into the world of glaciers accompanied by a National Park Ranger. An experience close to nature for the entire family with cable car rides and short walks.
How is glacier ice formed, where do golden eagles and bearded vultures live, what survival strategies do edelweiss and saxifrage develop – you will find out all this and much more on your journey using four cable cars uphill to 3,000 metres and on easy hiking tours. One of the tour's highlights is the panoramic ride with the new 3K K-onnection from Maiskogel to the Kitzsteinhorn. At the end a visit of the Gipfelwelt 3000 including Nationalpark Gallery awaits you.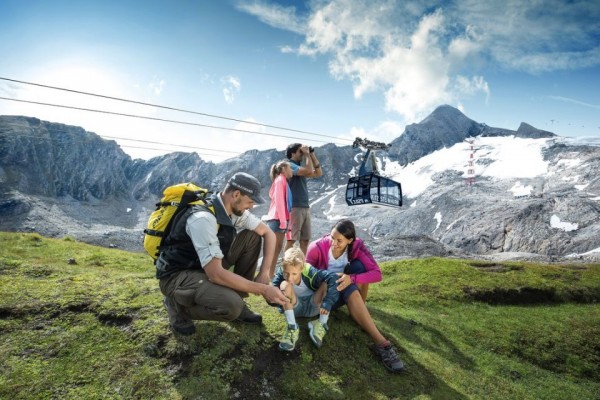 Hiking with kids
To make walking with the little ones to an exciting adventure, there are a lot of adventures paths, like the "Schmidolin´s baptism of fire" on the Schmittenhöhe in Zell am See. Here are tested on various exciting stations courage and skill.
In the forest there is a mini Climbing Park and a Flying Fox, where the children need a lot of courage to speed down the mountain. Read more about hiking with children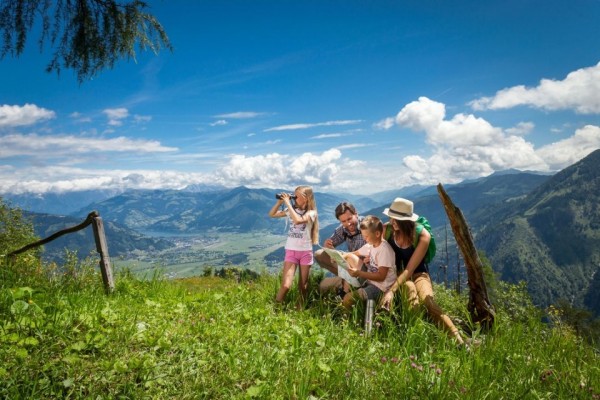 But also walking through a canyon, past waterfalls, or even with a GPS (or Smartphone) in search of Geo Caches (treasure hunt), offers the entire family a great adventure.
With us you can get free hiking maps. We advise you with pleasure.
Yoga on a SUP-board or mountain peak
Yoga in a gym is a well-known phenomenon, but what could be better than outdoor yoga? Yoga teacher Lisa will take you to the most beautiful places, such as a forest, the beach or an open field in the mountains with a fantastic view. Yoga classes are organized on a mountainside every Wednesday from 24 July to 9 September. Meeting point is the cable-lift of the Schmittenhöhe at 8.30 am. If you have a cable-lift ticket you can join these two-hour lesson free of charge. The mountainside offers a magnificent view over no less than 30 mountain peaks. Isn't it wonderful?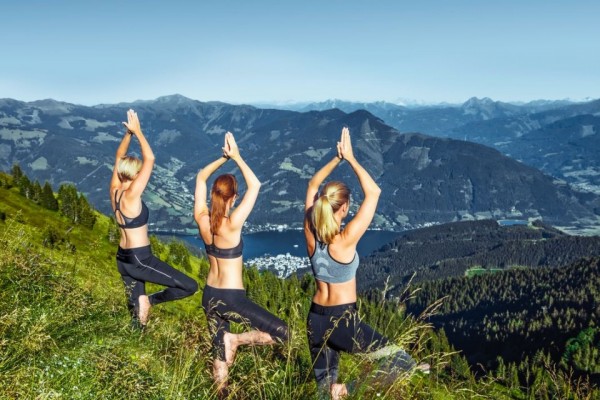 Spectacular light- and sound show on the Zell am See Lake
From late May to mid-October a fantastic 20-minute water-, laser-, light- and sound show is organized on the lake on Tuesdays, Thursdays and Sundays at sunset. The entrance is free.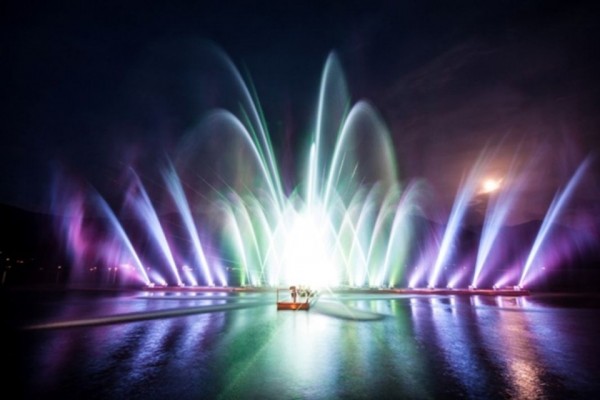 Frisbee course on the Schmitten in Zell am See
Just like playing golf, the course starts and ends at the finish. Instead of a golf ball you throw with a frisbee. There are 18 holes in total and you must reach the finish in as few throws as possible. The highest frisbee course in Europe. From 1850m down-hill to 1400m. A course with magnificent views of the Zeller See and the Hohe Tauern.
Attractive discount card
We can offer you a 6-day discount card for € 76,00 per adult and € 38,00 per child. The third child of a family will receive the Salzbugerland Card completely free of charge. This card gives discount or free entrance to among others museums, mountain lifts, swimming pools, spas, theme parks, Summer toboggan, etc. In addition you can enjoy 1 day in Salzburg with free use of public transport and access to the main attractions of this city. You will quickly recover the costs because the discounts are really worth it. Among the highlights you will also find many trips and activities for the entire family.