8 tips for walking with your children in Austria
Susan 14 May 2020 Reading time 5 minutes
You love nature and would like to go on holiday to Austria, but unfortunately you children are not so excited as you. "Walking in the mountains is so boring. We want to go to the campsite with large play paradise again." Do you recognize this? Do you want to convince your children that walking in the mountains is really fun? I have listed some tips for you!
Tip 1: Make a varied holiday program
A family holiday in the mountains is characterized by its versatility. You can enjoy an educational walk in the morning and relax in the afternoon on the banks of a mountain lake or in the local swimming pool. In this way, there will be something for everyone each day.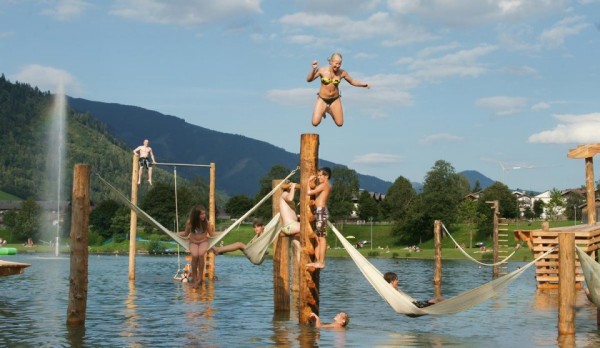 Tip 2: Don't go walking the entire day
Walking all day is not recommended with children. After all, you don't want to wait for cranky children. In addition, children are not used to walking a lot. They must get in shape first. You can also start with this at home.
Tip 3: Give the children an assignment
Children perceive the world differently than adults. In their eyes the most beautiful mountains can sometimes be dull. To keep them motivated you can give them an assignment. For example, have them look for special plants or flowers. Or even better: Let them collect and take residual waste (don't forget to bring an extra bag). You will definitely see happy children's faces.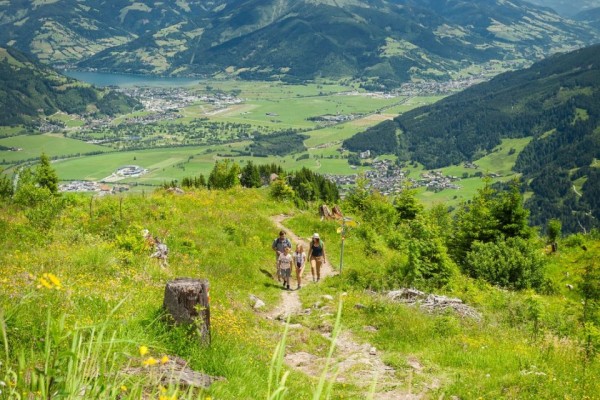 Tip 4: Go walking with a llama
Isn't this cool? An afternoon walk in Kaprun with llama's accompanied by a real llama connoisseur. The children are allowed to accompany and take care of their llama. The llamas carry the luggage, the children may not sit on the llamas.
A lovely walk through the nature of Kaprun and the children only have 1 assignment: the llamas are not allowed to eat along the way. An unforgettable experience.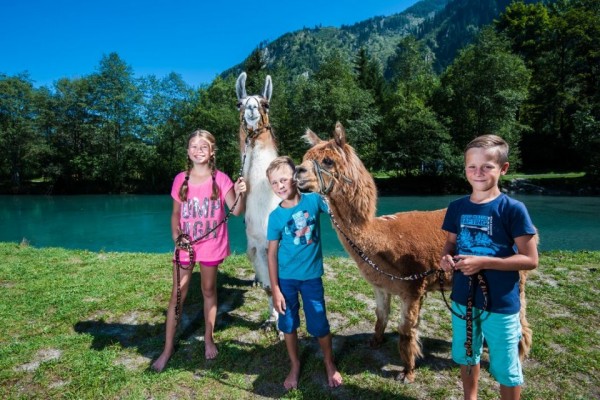 Tip 5: A complete experience: Schmidolins baptism of fire in Zell am See
On the Schmittenhöhe in Zell am See you can experience the so-called Schmidolins baptism of fire. This complete experience starts with a walk on a steep mountain. Sweaty! On top of the mountain all children receive a reward in the form of a real cableway. Cool! In addition, there are swings, a maze, an observation tower, a climbing wall and much more things for children to lose their energy. Success guaranteed!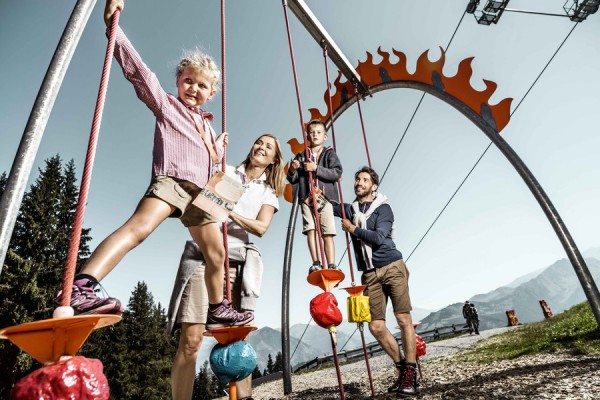 Tip 6: Make an evening walk
At the Waldgeisterbahn you can make a super exciting evening walk through the forest, complete with exciting sound and lights. Your children will experience an unforgettable adventure in the dark.
Tip 7: Make a herbal walk
This walk is ideal for the entire family. Collect all herbs you can find during the walk. Then, you make a herbal ointment yourself. An educational and nice walk.
Tip 8: Go to the top of the Kitzsteinhorn in Kaprun
Go for a walk with a ranger of National Park Hohe Tauern. Along the way, he will tell you all about the animals and plants that live on the glacier and the history of this special place at more than 3000m. From the two viewing platforms (the highest at 3029m) you will enjoy a magnificent view of the alps.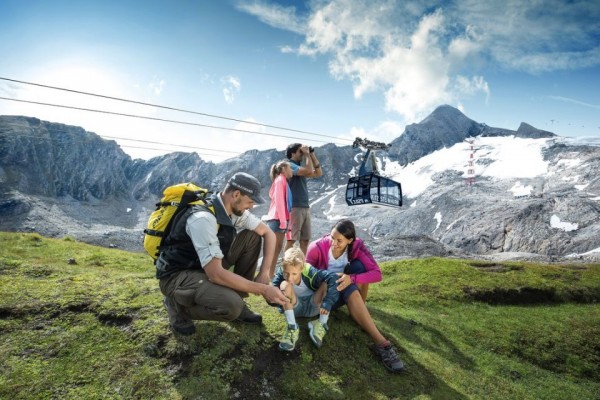 So, walking with children in Austria is super fun, varied and educational. Now, let your children read this blog and we are looking forward to seeing you in Piesendorf! Would you like to know more about above mentioned activities? Feel free to send me a message and I will answer all questions.
Good luck and see you in Piesendorf.