This means corona to us, but there is also good news
Susan 5 May 2020 Reading time 5 minutes
The corona crisis has meanwhile gripped the entire world and the consequences are incalculable for us. There we are, with our family at home. The winter season was still in full swing and ended abruptly. We had a wonderful life, built a successful business and had many bookings. What could happen to us? And then suddenly the total lockdown came in Austria.
DIY and silence
Normally it is nice to check your mailbox and process new requests and bookings. All of a sudden it was silent. Our problem is not that we don't have work anymore: There are always things to do in and around a large apartment house. The first weeks we started, in good spirits, to do all the things we never had time for before. DIY-shops were closed, so we had to do odd jobs with materials which were still available in our shed. In addition, we did some marketing and launched a new website. Our evenings were filled with watching the news, reading online messages and watching live press conferences. The more we heard and read, the more anxious we became. How long is this going to take?
Invest or not?
We understand that there are guests who want to cancel, that is not a problem. It also means it is time to take stock: "Are we still going to invest for summer?". We had planned to make the newly purchased plot available to our guests by creating additional parking places, a large trampoline and a sports area. Do we still have money for that if we don't have guests in summer and thus no income? We have decided to persevere, we still want to remain attractive for upcoming guests and generate new bookings for winter and next summer.
We miss you!
We have plenty of time now to fix things, that's for us an advantage of the lock-down. And yet…if we could choose, we prefer to be fully booked again. We miss the atmosphere, the ambiance and the happy people. We will definitely drink a glass of wine if we hear that borders are opening again. We still hope we can save about one third of the summer season!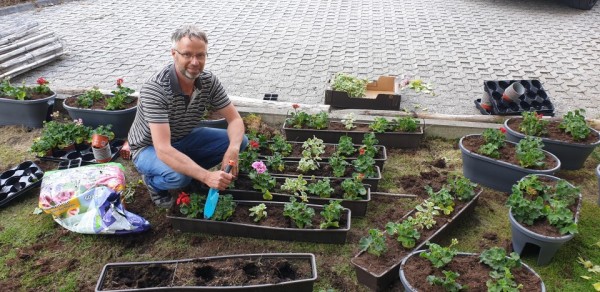 Open again at the end of May!
Current status in Austria: We may also open again at the end of May, just like all regional attractions. The swimming pools will open their doors and the lifts start running again. It is mandatory to wear face masks in shops, but I must say that you get used to it quickly. You can eat something in a restaurant again or enjoy a nice terrace. Gradually, we go back to normal again.
We are ready! Book a holiday in one of our accommodations now. You can cancel free of charge if you can't arrive due to the corona crisis.