Zell am See: The ski area for families with children
Susan 6 January 2021 Reading time 5 minutes
The beautiful white snow, the warm sun on your face, the coziness, but also absolutely the skiing itself: a winter sports holiday is a special moment, winter sports enthusiasts look forward to every year. And as a parent you will probably recognize this: you want to pass on this passion for skiing to your child(ren). In this way, you can enjoy winter sports together as a family.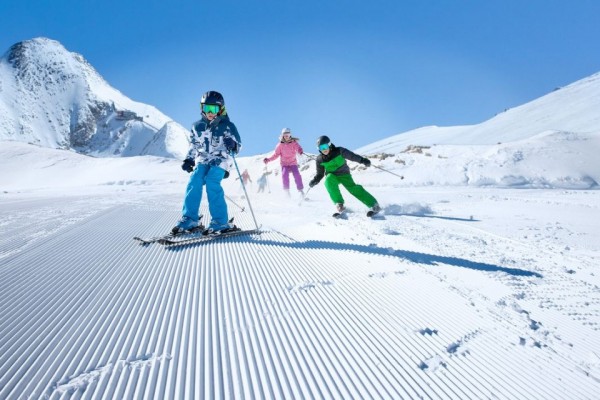 Nevertheless, not every ski area is perfect for children. In addition to enjoyment, safety also comes first. Haus Piesendorf takes this into account. We are, among other things, specialized in winter sports holidays for young skiers (children & youth). We recommend the regions Zell am See, Kaprun and Piesendorf as perfect ski area for families! Here, children learn to ski in a playful way. Moreover, many ski instructors speak English and children receive a diploma and medal at the end of the ski course.
Winter sports with children: The Erlebnisberg in Piesendorf
Do your children have little or no experience with skiing? Then, the Erlebnisberg in Piesendorf is a wonderful ski area. The Erlebnisberg is a small, conveniently arranged ski area. In addition, the ski classes are small, so that there is plenty of attention for each child. The local ski school offers various nice packages. It is also possible to rent ski equipment. On top of all: it is still affordable here!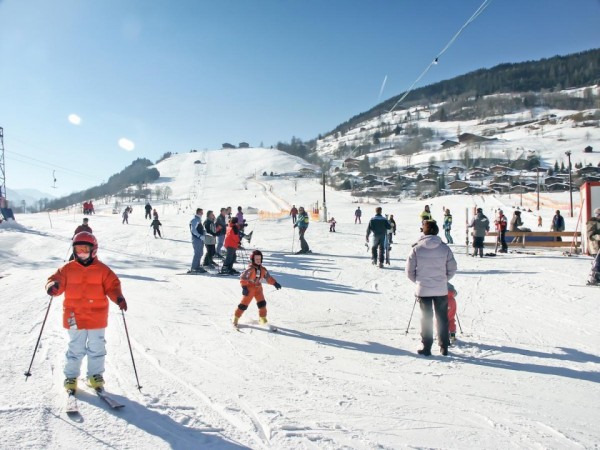 But that's not all: after skiing the children can play in Kinderland. Jumping on trampolines, slide off a snowtube-track on a tube, you name it. No need to get bored!
All our guests get a free Fun+Winter Card for the Erlebnisberg. It means you get a free:
Ski day pass
Snowtube-ticket
Entrance ticket for tobogganing
Entrance to zip bopping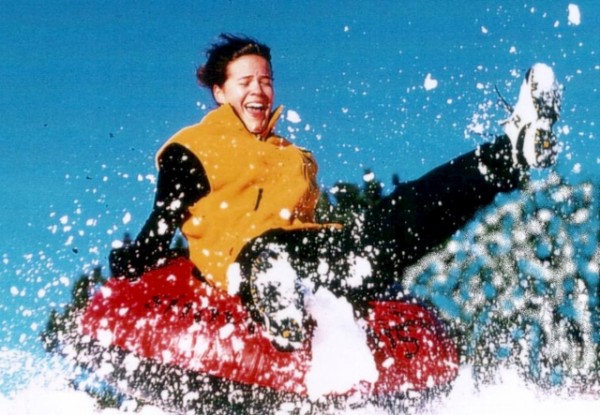 And there is even more! Even the lifts are fun. After all, we have a real pancake lift and baby lift. Check the website for all fantastic possibilities; Erlebnisberg in Piesendorf
The Glocknerwiese (Zell am See) as child-friendly ski area
The Glocknerwiese on the Schmittenhöhe is also called 'the Dutch Glacier'. A true paradise for children. This extremely wide blue run is perfect for (young) beginners. Of course the chair lift has a child safety device.
The 'Kidsslope' is next to the piste. This is a special adventure world in the snow, with among other things:
Obstacles
Hills
Tunnels
A true slalom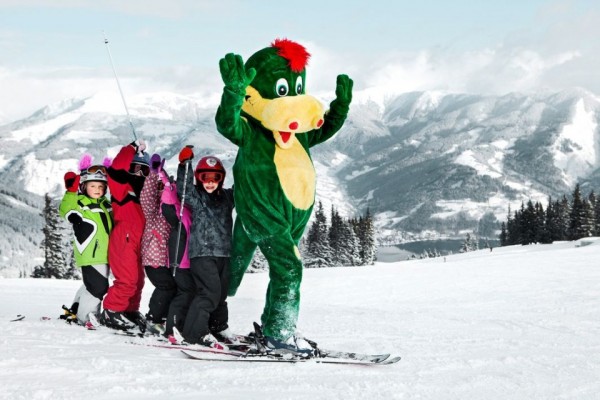 And in the meantime they listen to the exciting story of the Schmitten-dragon Schmidolin! By the way, this dragon also has an own children's ski park (The Drachenpark) and even an own fan club.
Winter sports for older children: Funslope XXL on the Schmittenhöhe
77 km of slopes, 28 cable car and lift facilities longest fun slope of Austria! That is the Funslope XXL. No teenager wants to miss it! The best of all is, that the slope is great for both beginners and advanced skiers.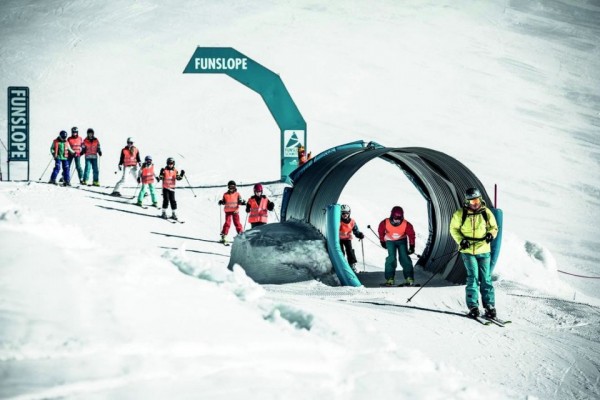 Right at the start of the slope the Speed Booster helps you to get the right ski speed. But there is also a large snow snail that turns you around, you go through tunnels and bump over snow hills.
In other words: The Funslope XXL on the Schmittenhöhe guarantees XXL-fun!
Maiskogel in Kaprun
The Maiskogel is a fantastic family slope, ideal for kids, including a super long slope and one point at the end of the slope, where you reach the lift again. This prevents children from getting lost if they take a wrong turn. This mountain is very conveniently arranged, thanks to all clear signposts.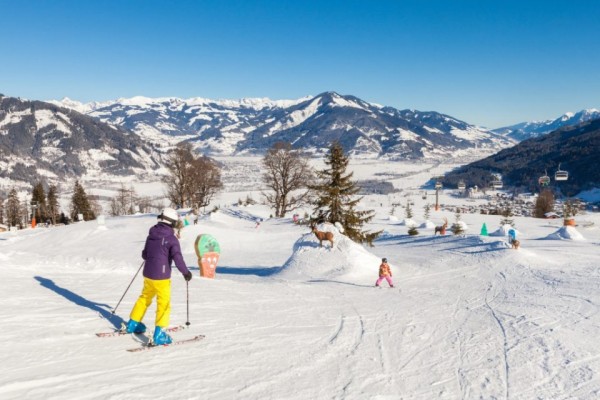 A highlight of this mountain is the Maisi park. Here, the little freestylers have plenty of space to try out all kinds of tricks. In addition, this is definitely the place to be for the young, starting snowboarder.
The Eisbär Ski Hut is located at the slope, halfway up the mountain. You can also reach it by car. So, if grandfather and grandmother want to see the tricks of their grandchildren, they don't have to buy a ski pass and can lunch together on the mountain. How cool is that?
---SPECIAL ACTIONS---
Power of Zehn
Children and youth can ski the entire Saturday for only 10 Euros!
This applies to the ski area Saalbach, Hinterglemm, Leogang, Zell am See and Kaprun.

Valid until 1st May 2021
Easter Action for families
Was your child born in 2005 or later? He/she will get a free ski pass! Conditions:
The free ski pass is supplied if one of the parents buys a ski pass for himself/herself (4-day pass or longer)
Valid from 27th March to 11th April 2021
Haus Piesendorf: For an unforgettable family holiday in Austria
Haus Piesendorf offers child-friendly apartments for families. In addition, we have a children's garden with a fantastic playground including soccer area and trampolines.
We look forward to seeing you in Haus Piesendorf!